Werner | Beispiel | Example
Kompletter Querschnitt (T4 – T6), (2008), Verlust der Wahrnehmung unterhalb der Verletzung und auch der linken Seite des Kopfes und des linken Armes.
Complete spinal injury (T4 – T6), (2008), loss of all sensation below the injury as well as in the left side of his head and his left arm.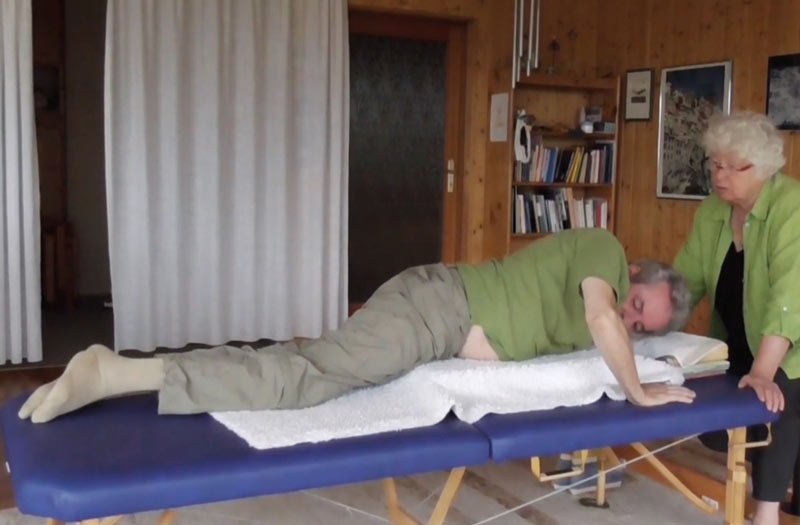 Vorbereitung zum Kriechen (13.07.2015): Werner schaut zu seinem rechten Knie. Das CP des Kriechens bahnt sich an und er lernt das zu spüren entlang der inneren Züge der Bewegung. Noch in dieser Stunde kann er die Bewegung "lösen" vom CP und sie bewusst langsam oder schnell gestalten.
Werner (July 13, 2015), preparation for crawling: Werner looks towards his right knee. The central pattern of crawling awakens, and he learns to sense this movement along its inner course. In the very same session, he succeeds in dissociating the movement from the central pattern, performing it quickly or slowly at will.