Michael | Beispiel | Example
Inkompletter Querschnitt (T12 – L1), (1989), Verlust der Wahrnehmung unterhalb der L.sion, Reste von motorischen Funktionen.
Incomplete spinal injury (T12 – L1), (1989), loss of all sensation below the lesion, residual motor function.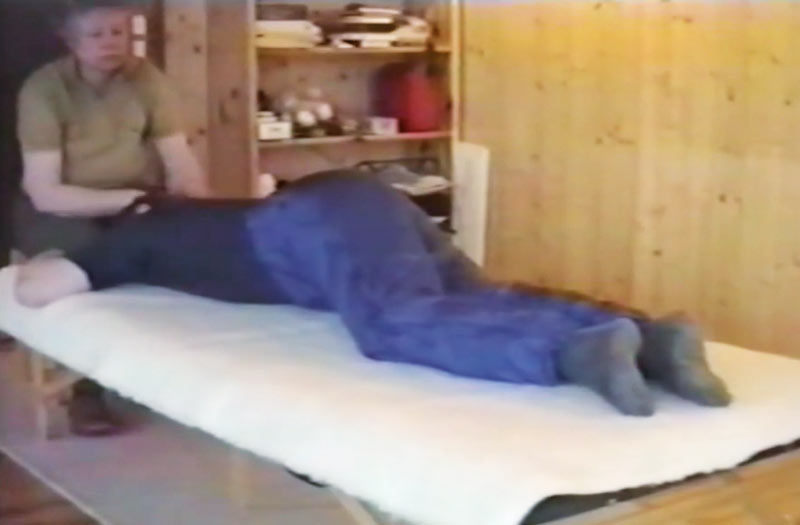 (1991) Michael, Vorbereitung zum Kriechen: Mit meinen Händen gleite ich sanft entlang der Wirbelsäule und dadurch generiert sich das Central Pattern des Kriechens, ohne dass Michael es zunächst wahrnimmt. Er lernt sich zu spüren entlang den Kraftlinien, den myofaszialen Zügen der angebahnten Bewegung.
Michael (March 13, 1992), preparation for crawling: I gently slide my hands along his spine, in response to which the central pattern of crawling awakens, initially outside Michael's sensation. He learns to sense himself along the lines of force, i.e. the myofascial meridians along which movement is initiated.