Micha | Beispiel | Example
Inkompletter Querschnitt (T 12) weitgehender Verlust von Wahrnehmung unterhalb der Läsion, Reste von motorischen Funktionen.
Incomplete spinal injury (T12), (2018), loss of sensation below the lesion, residual motor function.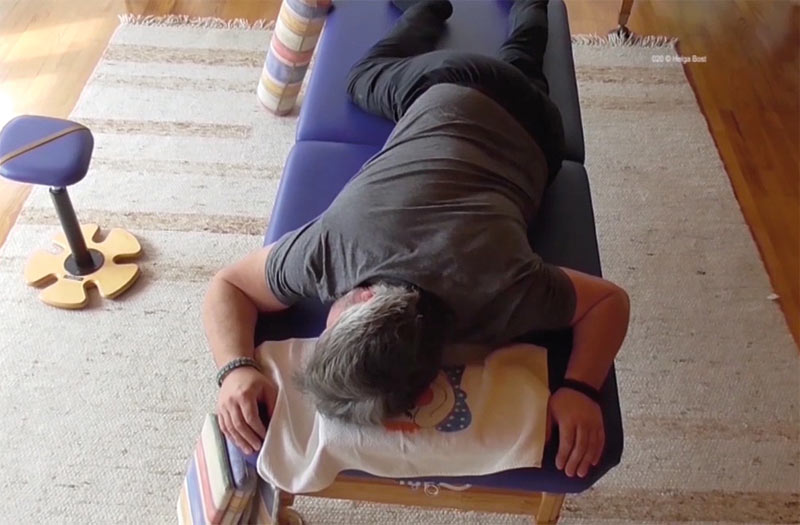 Micha (18. März 2020) Das Central Pattern des Kriechens generiert sich. Dabei lernt Micha sich wahrzunehmen und zu bewegen entlang der Kraftlinien der Bewegungen.
Micha (March 18, 2020) The central pattern of crawling awakens and he learns to sense and move himself along the lines of force.